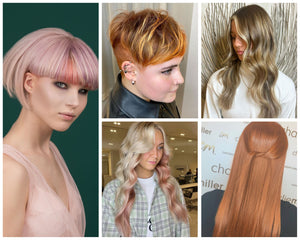 Is it time for you to change up your colour? Creative colour to us is anything that doesn't look like natural colour, be it vivids, pastels or two-toned hair. Choosing and maintaining a creative colour isn't always easy, but we have the insider knowledge on how to get the most from your bright or muted hue.    We've been working with bright and pastels for many years. While they once used to shock and surprise and were often reserved for Avant Garde hair shows, nowadays they're highly requested fashion choices. What's more, there's certainly no age limit on creative colours;...
---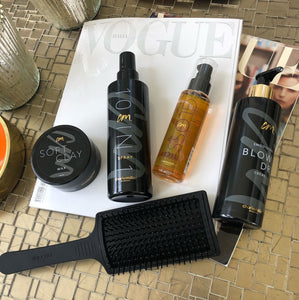 Ever wondered why your hair feels greasy, despite washing it daily? How it feels like straw despite the fact you've just conditioned it? Here we share some of our expert tips that you can easily adopt into your haircare routine, to encourage your tresses to be the very best they can be!
---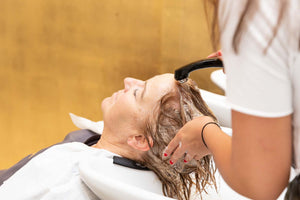 Have you ever marvelled at the technique used by hairdressing apprentices to get the right balance of clean yet manageable hair when they wash yours? Having your hair washed in the salon just hits different. Often, we get a lot longer out of our wash after a visit to our hairdresser.But what makes a professional wash so superior to the routine we have at home?  Having shampooed clients by the thousand, our hairdressers and trainees are the perfect people to teach you how to wash your hair like a professional. Not ones to gatekeep, we asked our team to share...
---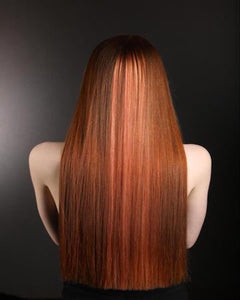 You spend hours washing, blow drying and styling your hair for a few flyaway hairs to steal the show: sound familiar? You're not alone. Flyaways are common. Annoying; but common. So, what can you do to get rid of flyaway hairs? We've compiled the best tips our hairdressers have to offer on taming those rebellious strands. First, try a few changes to your regular hair care routine. Hair doesn't necessarily need to be washed every day. Sometimes the sleekest hair days can come on the third or even fourth day after you wash it. Try a cold rinse after you've...
---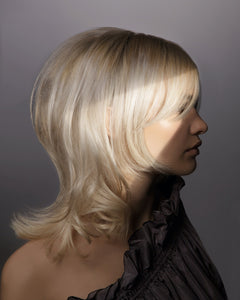 Avoid the awkward phase and skip to the endless compliments - here's how to grow out a fringe quickly… well, as fast as possible! If you're looking to change up your style, whether you've recently binged watched all of Dakota Johnson's movies and are envious of her fringe, or perhaps you're just looking for something new, growing out a fringe can seem quite the task. Pretty much everyone suits a fringe. Although, if you're looking to grow out a fringe quickly, then we're sorry to disappoint: a fringe takes anywhere from three to three to four months to grow out....